When people ask where we went on our trip, I try to keep it brief because, depending on who I am talking to, there are varying degrees of interest. I usually mention that we made it to all 7 continents and see where the conversation goes from there. That comment is met with one of three responses: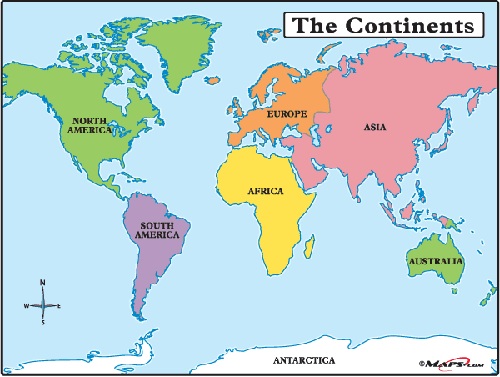 "Oh, cool." – cue end of discussion, unless they have a follow up question.
 Or
 (Pause…confused look), "You went to Antarctica??"
Or
"You went to ANTARCTICA?!!!"
Antarctica definitely isn't on the travel radar for most people, with the exception of avid travelers who are typically chasing the elusive seventh continent. Although it was number one on our dream travel list (or more accurately, life goals list), we quickly scratched it from our Round the World trip plan. It was too much money and we wanted to stretch our budget so we could travel for as long as possible.
Fast forward a few months to January in Chicago. After speeding through Asia and Australia in four months, we were feeling burnt out. Being "home" without being able to go to our home, bouncing between family and friends' houses, and enduring record setting temperatures in Chicago (-16F/-27C) didn't help the situation. Coming home was intended to be a welcome break from the road, but it turned out to be the lowest point of our trip to date (although we still did have some fun with the polar vortex!).
[embedplusvideo height="839″ width="1080″ editlink="http://bit.ly/23ZZN0Q" standard="http://www.youtube.com/v/S-gShNRkwJw?fs=1″ vars="ytid=S-gShNRkwJw&width=1080&height=839&start=&stop=&rs=w&hd=0&autoplay=0&react=1&chapters=&notes=" id="ep8301″ /]
We could have stopped traveling right then and there, but the prospect of sticking around in Chiberia for the rest of winter wasn't a very appealing option, so we chose to push on. All we knew was that we wanted to go to South America next so we could be there for their summer. The rest was TBD.
We started talking about what we really wanted to get out of this Career Break experience. We had this amazing opportunity to travel wherever we want to; the world really was our oyster. The normal restriction of available vacation days wasn't a factor. We realized that we need to go to the places that excited us, and not restrict ourselves to only budget-friendly destinations. If going to the places we really wanted to go to meant that we came home earlier, then we decided we were ok with that.
We both knew where this conversation was going before the word 'Antarctica' was even mentioned. We rationalized that a trip to Antarctica would have to happen now or most likely retirement. If we push it to retirement, who knows what our situation will be like then? Heck, who knows what Antarctica's situation will be like then? They may stop tourism there altogether or maybe it will become more popular…either way is not good.
There we sat in my sister's living room, with our warmest camel socks on that we picked up in Mongolia, snow piled up outside, but not wanting to set foot outdoors because it was too cold. But ironically, all signs pointed to Antarctica.
Once we made the decision to go for it, our spirits were immediately lifted. We were going to live out our biggest dream! At least we hoped. There was one small detail to work out…actually getting spots on a boat!
We hastily did a search on "last minute trip to Antarctica" and found a few articles of people who had just rocked up to Ushuaia, Argentina and snagged an open spot on a boat at a discounted rate. It seemed like a good enough plan to us. Worst case scenario, we just explore Tierra del Fuego, which is a beautiful place.
Not even three weeks later from that night, we flew to Ushuaia on a wing and a prayer.
Shortly after landing, we hit the ground running and visited a travel agent we started corresponding with a couple weeks prior, Daniela. Unfortunately, there weren't too many last minute openings that season. The next boat out with two spots available was 9 days from then. Luckily, we had time on our side.
We made it all the way at The End of the World, so close to achieving our dream. But when it came down to crunching the numbers with Daniela and it became real, we (by we, I mean me) had second thoughts. We were talking about THOUSANDS of dollars. We could travel for MONTHS on that compared to just 11 measly days, 4 of which were on pretty rough seas. Were we making a huge mistake?
But on the other hand, would we regret turning down this opportunity? When else would we be able to have the flexibility to just hang out in Argentina for a week and then hop on a boat that we didn't even imagine being on a month earlier?
I was having serious pre-buyer's remorse, but after having a heart to heart with Jan, we bit the bullet and told Daniela to pull the trigger.
The thing with last minute spots to Antarctica is that all of the travel agents in Ushuaia are competing against each other to get their clients those coveted spots. It's like buying a home in a hot real estate market. You put in your offer for your dream home and then you have an agonizing wait to see if you were the chosen ones. Honestly, an itty-bitty part of me wanted to NOT get the spots so fate would be telling us to go spend our money elsewhere.
The emotional rollercoaster of the day plus fighting the tail end of a cold left me exhausted, so I crashed early that night and miraculously slept for 10 hours straight. When I woke up, I saw this email:
From: Daniela
Subject: ANTARCTICA!
It was official – we were going to make our #1 dream come true!
So, was it worth it? Absolutely!
We could finally give a definitive answer to the most commonly asked question about our trip, "What was your favorite place you went to?"
Antarctica, hands down.